An Evening with Bruce Hornsby
Thursday, November 2, 2017
7:30pm
BUY NOW: https://gpac-internet.choicecrm.net/templates/GPAC/
An Evening with Bruce Hornsby
11/2, 7:30 PM, Thursday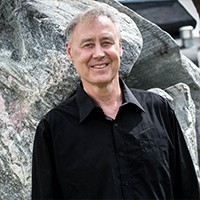 Singer and keyboardist Bruce Hornsby is known for the spontaneity and creativity of his live performances. He became a household name after receiving a Best New Artist Grammy in 1987 with Bruce Hornsby and the Range. His commercial stock soared early on, when "The Way It Is," the title track of his 1986 debut album, became the most played song on American radio in 1987, winning ASCAP's Song of the Year award. That song, along with subsequent hits "Mandolin Rain" and "Every Little Kiss," established Hornsby in the music industry. Despite his early mainstream successes, Hornsby has pursued a more personal, idiosyncratic musical path, focusing on projects that spark his creative interest and musical progress.

Nov 2
An Evening with Bruce Hornsby
Nov 2, 2017